Go Amerks!
I purchased my property in the City of Rochester in 2009 and just love all the City has to offer. Our great city holds such remarkable history in so many areas.
By far, my favorite part of our city is Downtown Rochester.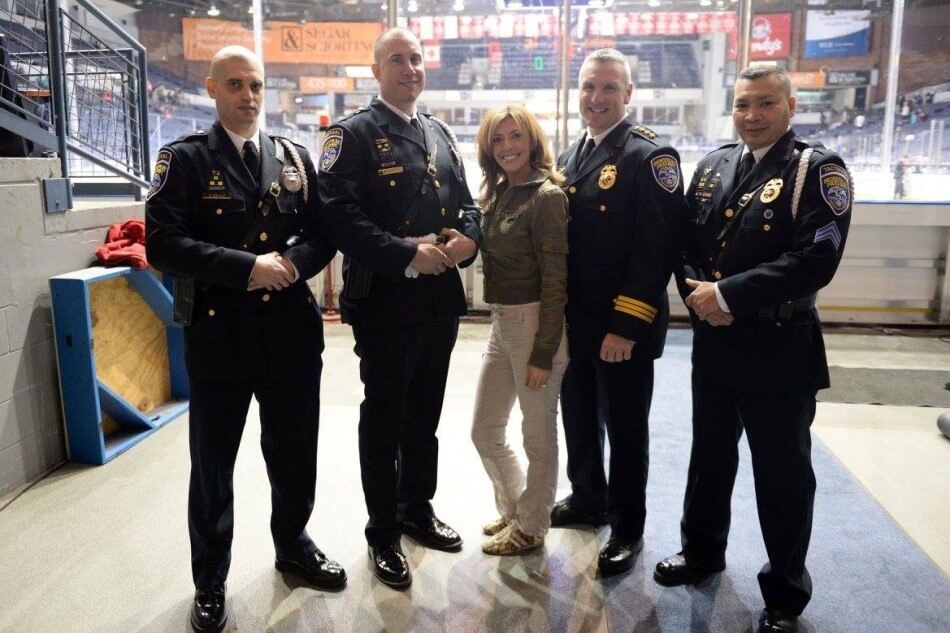 Talk about history, the Rochester Americans, Amerks, established in 1956, currently owned by the Buffalo Sabers, is celebrating their 60th anniversary.  They are located in the heart of Downtown Rochester, at the Blue Cross Arena, formally known as The War Memorial, which continues to hold a beautiful tribute to those who have protected our Country. The Rochester Americans draw thousands of people from all over the world to attend the hockey games, really showcasing our city. I am a big fan and I'm forever grateful for the support they bring to our community, the business opportunities they provide for local establishments- all of which play a big role in keeping Rochester financially successful. The Amerks support many causes; one in particular I have participated in for several years now is the Annual Hometown Heroes game.  Amerks, Thank you for supporting those who protect us.
You will often find me at the Rochester Americans Hockey Game. The games provide a high energy, fun-filled evening, with laughter and entertainment- all while sitting on the edge of your seat as you cheer for our Amerks!  Watching these incredible athletes as they deliver their strategic plays and make last minute, game-changing moves is really inspiring!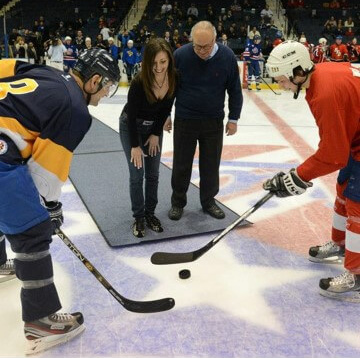 The entire Rochester Americans staff members go above and beyond to ensure everyone is having an incredible experience.  The attention to detail they give is second to none. There is a Star Toss where the audience has an opportunity to toss small stars onto the ice and whoever lands a star closest to center ice wins! Or, Mystery Pucks, which is awesome, real pucks are wrapped in Amerks color wrapping, participants pick one, and each is signed by one of our Rochester Americans! The music played between games is enough to bring out energy you didn't know you had, makes you dance like no one is watching, but don't assume no one is watching because the cameras may have you on the Jumbo Tron showing your moves to the entire Arena!  "The Moose" Mascot is always there and ready to join the party!  Don't be surprised if you see the legendary Jody Gage, AKA, "Mr. Amerk," interacting with the fans!  Want some memorabilia wear? The Amerks Team Store is ready to help you sport up as you support your love for the Rochester Americans!  If you haven't been yet, these games are a MUST SEE!
One more thing – Go Amerks, we love you!
posted by Josey Boscarino, Vice President Consumer Banking at Five Star Bank