How to Build Your Homebuying Team
How to Prepare Yourself
So you're interested in buying a new home. You may spend time each day browsing your favorite real estate sites and imagine yourself living there. If you see something you like, are you prepared?
When you are considering entering the housing market, it's important to prepare yourself with plenty of time to get everything situated. The Rochester real estate market generally sees a peak of activity at two points in the year: April through June and again in September and October. That means it's even more important to be prepared during these seasons to ensure you have a pleasant homebuying experience.
If you aren't sure where to start, here's some guidance on how to assemble your team of local experts to navigate the homebuying process from start to finish.
The Lender
Before browsing listing sites, consider a prequalification conversation with a mortgage lender as one of the first items on your list. This can help you identify and overcome any potential obstacles early on and ensure you're well prepared to begin your home search.
During that conversation, you'll learn that overcoming that first hurdle—saving for a down payment—has become easier in the past few years. Saving 20% for a down payment is no longer a hard-and-fast requirement for many lenders. In fact, several financing options ease the challenges around saving for a down payment and closing costs.
The Real Estate Agent
Be sure to connect with an experienced local agent, someone who is knowledgeable, patient, and suitable for your needs. Don't hesitate to ask them a few questions before you commit, as they'll be alongside you throughout much of the process. It's vital to find someone you're comfortable with.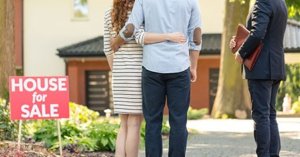 The Attorney
Secure a real estate attorney who will review any offers you submit and guide you through the closing process. Your lender or realtor can offer suggestions as to whom they've worked with and who knows the Rochester market.
The Home Inspector/Engineer
After you've submitted an offer, a home inspector or engineer should look at the property and identify any potential issues that need to be addressed, such as:
How long might the roof last?
Is there old knob-and-tube wiring?
How is the foundation holding up over time?
Is there any aluminum wiring that could cause a fire hazard?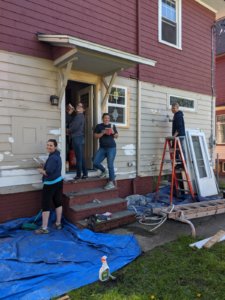 This inspection may cost a few hundred dollars, but will save you from having unexpected headaches down the road. Buying a home is too big of an investment to forgo this crucial step.
Overall, the homebuying process from start to finish can feel overwhelming. Throughout the ups and downs in the market, being prepared, being patient, and having experts beside you will eventually pay off.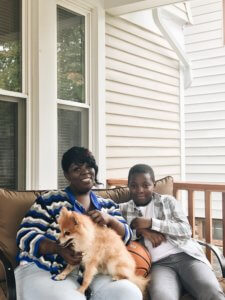 For additional homeownership resource articles, please visit the Educational Resources section on esl.org. In addition, check out a variety of resources here. 
By Mark Kunzer
Manager, Business Development Mortgage Originations, ESL Federal Credit Union