Put down roots in North Winton Village
We weren't going to move to Rochester. At least, we weren't looking for a home there. I'm from a suburb of Syracuse. Shannon's from a rural town near Ithaca. And though we had both lived a short time in city apartments, staying wasn't in either of our plans. It just never occurred to us as a possibility.
As I browsed through suburban home listings, I found a place in Irondequoit that looked promising and made plans to check it out. That's when I saw an ad for BEAUTIFUL WOODWORK (emphasis theirs) in a North Winton Village home. The rest of the ad held my attention—especially the price—and it was even on the way to the house in Irondequoit.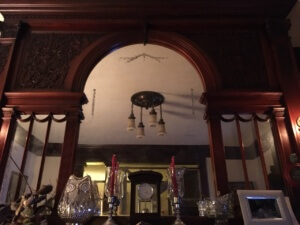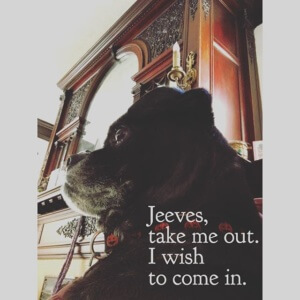 That was almost 13 years ago, and we're glad we gave North Winton Village a chance. It's become our home in many ways. It's comfortable, friendly, and diverse—and we're proud that it's become a consistent finalist for "Best Neighborhood" in CITY Newspaper's annual poll.
The neighborhood really is a small village set within the city limits. There's the main street, the "townie" hangouts and restaurants, the hardware store that's been on the corner for ages, helping generations of homeowners make everything just-right. And you can walk or bike almost anywhere you want to go.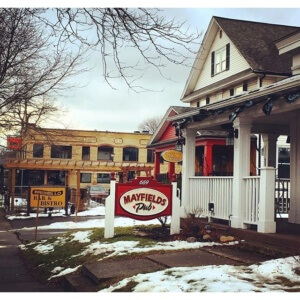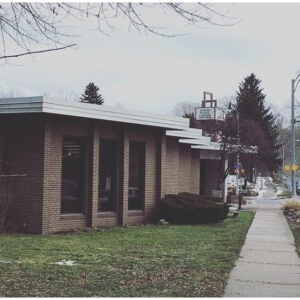 Or, if walking isn't your thing, North Winton Village is in the perfect location to get to anywhere else in the area. Downtown's right down the road. Park Ave., East, and University are even closer. When you want or need to get to the suburbs, it's easy to hop on 490 or 590. Or take Winton, Culver, or Browncroft/Atlantic where you need to go. It takes me 10 minutes to drive to my job in Penfield and I don't even need to get on the highway. (Maybe it's because I don't get on the highway.)
The people here have also made us feel at home. Some of our neighbors have lived here for decades, and others are among the many young people and families who have been steadily moving in. What they have in common is an interest in the neighborhood's history and a passion for making North Winton Village—and Rochester—the best community it can be.
If you're looking for a home in the city, or if you're not sure, I suggest that you give North Winton Village a closer look. We found our home here; maybe you'll be able to look back years from now and feel the same way.
See you in the village,
Brian Halligan
@northwinton