This month, check off all kinds of boxes with the 2017 Artist Row! On Sunday, September 17, from 10-4pm, come to the Rochester Public Market to see all of the changes that have been made to improve the facilities. Wander through over 100 artists' booths to see local crafts and artwork for sale. Enjoy live music and food, and talk with the Celebrate City Living partners to see what else is great about the neighborhood and the housing options within it.
Follow us on Instagram as we highlight neighbors, businesses, and locations of interest in Marketview Heights. See the neighborhood in an entirely new light.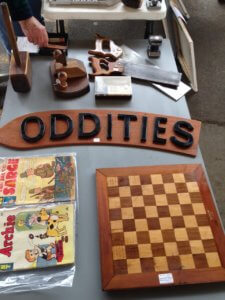 Special Thanks to Canandaigua National Bank and the Friends of the Public Market.
For more information, visit our facebook page.
Stay connected
Want to know what's coming up with Celebrate City Living? Interested in seeing housing opportunities ahead of the crowd? Sign up to be notified when apartments or houses have open houses and be the first to know when they are on the market!
Your business here
Find out how to become a partner and showcase how you make Rochester great!