Ask an Expert: Selling? Small things make a big difference
Contrary to popular belief, you don't have to make major renovations to your home to boost its value. If you're ready to sell, investing a small amount of time in easy changes can add up to big results.
Here are several jobs that won't take much time but will give both your home environment and your home sale value a boost.
Update Your Fixtures
Putting in new kitchen or bathroom cabinets in a home you'll soon leave could easily cost thousands of dollars. But spending a few bucks on new knobs and hinges can give your home a new, fresh look. The same is true for replacing bathroom mirrors, putting new faucets on old sinks, and finding sleek towel-holders.
Before you head to the store, count each of the fixtures across your entire home and take measurements so you won't have to make extra trips later on.
Create an Outdoor Living Area
Spend an afternoon creating a small outdoor nook where people can gather. This helps potential buyers see more space and more potential in your property. It's as if you've added square feet to your home!
You'll want to source waterproof outdoor furniture, an outdoor rug, and a bistro table at the minimum.
To save money, place everything in the most appealing area of your landscaping such as under a wooden terrace, on the back patio, or on the front porch. This will save you from having to also fix up landscaping in order to create this outdoor space.
Paint in Value-Optimizing Colors
Your home's biggest visual is its walls, and you'd be amazed at how some fresh new colors can really change the mood for your entire home. Take the time to update several rooms by adding a paint color that is welcoming, soothing, and neutral. Be sure to check out a list of colors to pick (and which to avoid) for each of your rooms in order to maximize the overall sale value of your home. To really move things along, when you purchase your paint base, make sure it has a primer added to it so that you only have to paint one coat.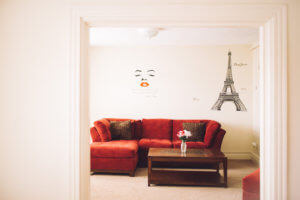 Breathe New Life Into Your Spaces
Change the Lighting: Changing the lighting in your home — whether by adding lamps/lighting fixtures or changing the type of bulb you use — can have a dramatic impact on your spaces. Softer lightbulbs create warmth, and high-wattage light bulbs can make spaces seem more expansive.
Include Living Plants: Add life to any space by picking out some indoor plants and bringing a bit of the outdoors into your home.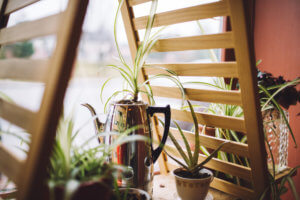 Declutter: You may not be a minimalist. But when you go through to declutter your countertops, mantels, desks, and anything else with a visible surface, you'll want to think like a minimalist.
Curb appeal is Key
Trimming overgrown shrubs and making minor repairs to the façade, including painting the front door, can deliver quick results.
A little organization, along with a few simple upgrades can add value to your home. And once you've made some of these changes, you'll want to invest in high-quality photos from a professional photographer that will really showcase your home's features.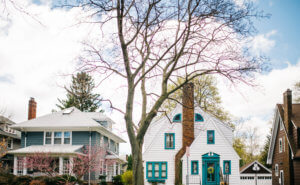 ###
Steven Mendelsohn is a Mortgage Market Manager for KeyBank in Western New York, NMLS# 532123. He can be reached at steven_mendelsohn@keybank.com