City Living in the North Winton Village
When it came to choosing a City neighborhood to purchase a home in, I was focused on one factor that would inevitably provide me with everything I was looking for; that factor was walkability. Walkability for me meant not simply a recreational walk, but a useful one. This invariably led to two things: first, the number of amenities and quality of life services available to me within a 1 mile radius; second, the convenience of transit service that the neighborhood offered. Walkability has other implications which I also looked for, much of which boiled down to streetscape and design. The neighborhood that fulfilled this desire the best for me was the North Winton Village.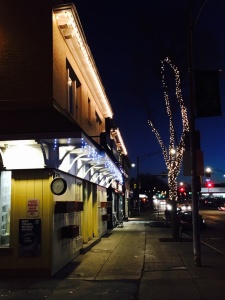 As far as amenities for a useful walk are concerned, I discovered the neighborhood had the services I needed; amenities such as a dry cleaner, a hardware store, and a number of restaurants/eateries, just to name a few. This has allowed me to not only support the business corridors in my neighborhood, but also arrive by foot at these locations getting me continuous exercise and fresh air.
With regard to accessibility to transit, I am not sure if it is the Urban Planner in me or the cost savings of using transit, but this was a significant factor for me in choosing a neighborhood. Although I am a car owner, I discovered quickly the financial benefits of utilizing RTS to arrive at work downtown, eliminating the cost of parking fees, gas, and wear and tear on my vehicle. I also discovered other benefits which are arguably even better; those include exercise, time to catch up on e-mail or read, taking notice of different parts of the city, and the opportunity to interact with many different people.
Almost four years after purchasing my home, the North Winton Village continues to prove to be a good investment.  I am reminded of this everyday by the ease and convenience of the neighborhood's location and accessibility.
posted by Matthew Simonis
As a City Planner with the City of Rochester, Matthew Simonis is an advocate for walkable, urban neighborhoods.  He is also a member of The Landmark Society, which advocates for our historic resources as an important tool for our community's revitalization.