Organization of the Month: Home Leasing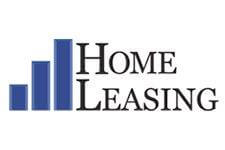 ABOUT US
Home Leasing, LLC is an experienced, Rochester-based real estate company focused on the development, construction and management of residential communities.  Founded in 2006, the company is owned and operated by 3 generations of the Nelson Leenhouts family.  Our mission is to the provide the best possible homes for our residents and build a sustainable business, while aspiring to do no harm.  Home Leasing is in the process of becoming a certified B Corp., in order to use our business as a force for the good of our residents, employees, local communities and the environment.  We are honored to call Rochester home, and are committed to downtown's resurgence.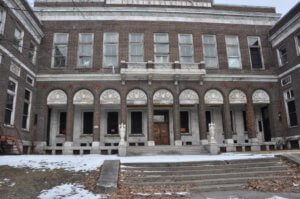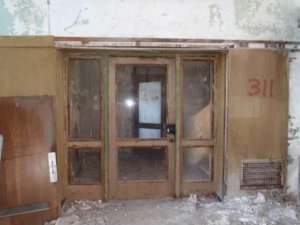 Eastman Gardens 800 East Main Street Rochester, NY 14605 (585) 242-0052
"We are extremely proud to showcase the scope of our construction company's capabilities, Home Leasing Services, LLC, with the completion of two completely different communities, less than a mile apart in the heart of Rochester" – Brian Bellaire, Director of Construction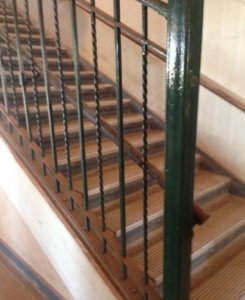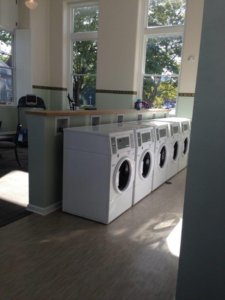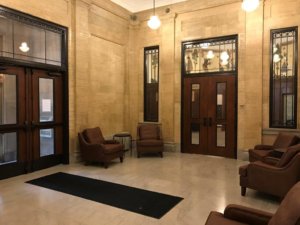 Leasing's repurposing of the former Eastman Dental Dispensary into 52 qualities, mixed-income apartments for seniors was a challenge considering the dilapidated building condition and complicated financing structure.  In 2013 it was selected by the Landmark Society of Western New York as one of the "Five to Revive" priorities, and just 3 year later Home Leasing, along with Glasow Simmons Architecture was awarded the "New York State Historic Preservation Award" for the completion of such an amazing adaptive reuse.
Charlotte Square 50 Charlotte Street Rochester, NY 14607  (585) 232-1516
Charlotte Square at the East End offers 72 beautifully designed, modern apartments, in the heart of it all just up the street from Hart's Local Grocers.  The rare opportunity to construct new in the East End allowed the design to consider every amenity, including a street level parking garage, shared rooftop terrace with a fire pit and grill, state of the art fitness center, and large private outdoor space.  The rent is all inclusive, including utilities, Greenlight™Fiber Optic Internet, parking and DirecTV®.  A few apartments are still available.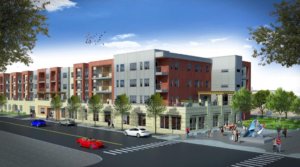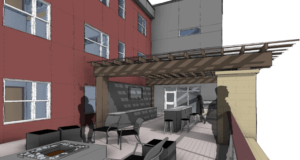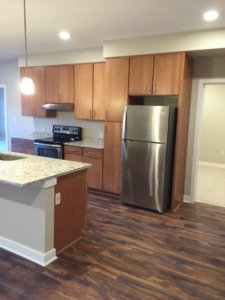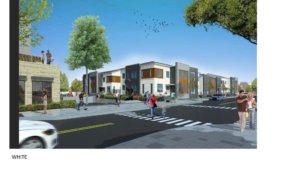 This spring, Home Leasing will break ground on 10 for sale townhomes located adjacent to Charlotte Square.   These contemporary townhomes will be customizable and energy efficient, while offering private outdoor space, open floor plans, and attached garages.
"We are proud to offer a rare downtown homeownership opportunity in this highly desirable neighborhood" – Nelson Leenhouts, Chairman & CEO

Looking Ahead
Just up the street on East Main, Home Leasing will break ground on new construction of 72 quality mixed – income apartments in the EMMA and Beechwood neighborhoods.  The project is a partnership with Hillside Family of Agencies, providing a portion of the units to individuals with developmental disabilities.  The community will create a new neighborhood café and offer a playground, fitness center, community room, on-site laundry and off street parking.  Rent will include all utilities, and occupancy is planned for Summer 2018.  This $17 million investment is located within the initial area of focus for the Rochester Monroe Anti-Poverty Initiative.