I Love the ABCs!
I purchased a 100-year old home in the ABC Streets Neighborhood last summer, and am so pleased with making a sound investment that solved a huge dilemma for me.  I was looking for a summer home in Rochester to spend more time with my daughter and her family, but I didn't want the expense of maintaining two homes year-round.  I found the perfect solution in the ABC's!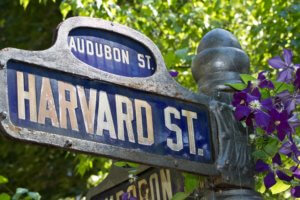 I purchased a home that was beautifully converted into a duplex.  Since the neighborhood is a highly desirable area due to the tight community feel, lovely historical homes, beautiful gardens and the amazing establishments within walking distance, I find it very easy to rent both units while I spend the cooler months in Puerto Rico.  One unit is rented year-round, which helps to reduce my expenses, while the other unit remains available for me when I visit.  I feel like I found the best of all worlds (lucky me), which includes being able to enjoy the neighborhood myself for six months of the year, while spending quality time with my new grandson and his parents.
I love being a part of a pedestrian community.  I am able to successfully conduct 90% of my business on foot, which keeps me healthy and feeling good about living an environmentally friendly lifestyle.  The icing on the cake for me was discovering a wonderful foot/massage spa and an amazing warm and beautiful yoga studio nearby that I frequent often!  I believe I made a sound investment in a well-established community that continues to give back in so many ways!